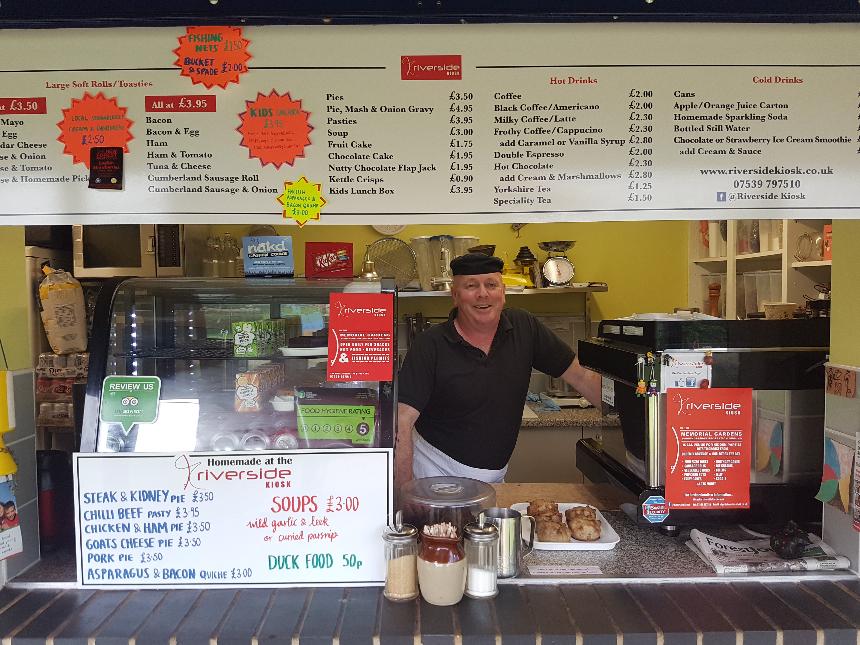 The one thing that I have managed to retain over the past 40 years of working in world famous hotels and restaurants is my passion for good simple food. The Riverside kiosk is a perfect setting for me to do this.
My frequently changing menu includes pies, pasties and cakes.
Most of what I sell I make in my kiosk.
Coffee is made fresh to order.
Home made sodas use seasonal ingredients such as elderberries and blackcurrants.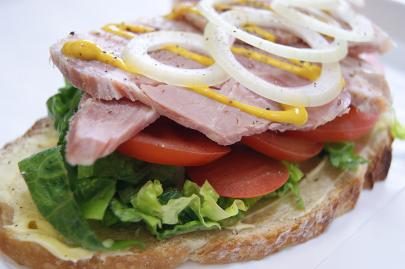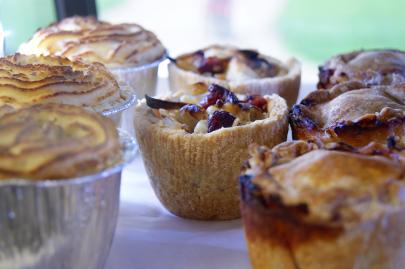 "We stopped for lunch today and the food was excellent. Delicious homemade pork pie and super tasty cheese and homemade chutney sandwich. Amazing chocolate cake. Secret spot well worth a visit. The park opposite is a bonus and was good fun for my daughter."